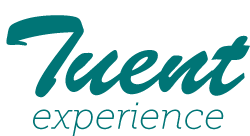 Cala Tuent beach is 15-minute walk away from Tuent experience, the crystal clear waters of the Mediterranean Sea are perfect for swimming and endless water sports. And also enjoy gorgeous sunsets.
The arrival with a boat offers you a very different and spectacular view (The boat rides offer spectacular views very different from) of the north coast of the island. Nearby, we find the Natural Monument of Torrent de Pareis and Sa Calobra, both of a great beauty, places that should not be missed.

Located in the heart of the Sierra de Tramuntana, we are the perfect base camp to realize infinity of hiking trails of different levels of difficulty. From the Tuent Experience, you will have routes and trails to enjoy a quiet walk or an energetic hike.

Considered one of the most beautiful areas of the island, it is a popular and attractive destination among cycling enthusiasts. Provided with a good road network, Tuent experience is very close to the very famous road to Sa Calobra MA2141 and their paths that traverse rolling hills, steep mountains and a wild landscape, Tuent Experience is a good point to connect your cycling route.

Very close, 5 minutes by car, in Cala Tuent, traditional Mallorcan cuisine is represented by the restaurant Es Vergeret, typical dishes of the island made with traditional ingredients of Mallorca.
Opens middays.
There are no services available for the period you selected.
You must select at least two days
You must select at least [min] days
You must select more than [max] days
You must select at least [min] hour
You must select more than [max] hour