The Sobrasada arrives to Mallorca
Come in January to Mallorca and share with us its traditions. Tuent experience welcomes you.
After Christmas holidays, in Mallorca, the festivities that are celebrated on January arrive:
San Antonio is celebrated January the 17th in many cities of the island such as Sa Pobla, Artà, Pollença, Muro, Alaró, Manacor and Capdepera, among many others.
And on January 20, the city of Palma celebrates the festivities of San Sebastian.
Both celebrations have in common the fire and consumption of one of a unique product from Mallorcan culture and cuisine, with the permission of the ensaimada, the SOBRASADA.
For more information of the festivities,
firesifestesdemallorca.com
Programa Sant Sebastià Palma 2018.pdf
Sobrasada.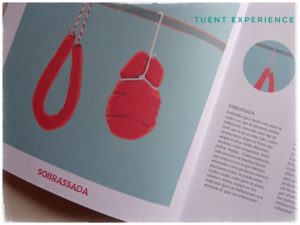 The sobrasada (in Mallorcan, sobrassada) is a cured raw sausage, made from pork meats, seasoned with salt, paprika tap de cortí, which gives it its red color and characteristic flavor, and black ground pepper.
It is stuffed in gut and presents a slow maturation. According to the form adopted by the piece, it receives different names: longaniza, bisbe, poltrú, bufeta …
This product is tipycal of the Balearic Islands, and is protected with the seal of geographical indication.
In traditional Mallorcan cuisine, sobrasada is consumed in different ways: It can be eaten raw or roasted, as part of salty or sweet recipes, although there is nothing more typical in Mallorca than a bread snack with sobrasada.
This product arises in Mallorca from the need to store food for long periods of time, using salting techniques to stuff meat.
The origin of its name is located in Sicily, where a technique known as "sopressa" was practiced, which means "chopped", applied to meat for stuffing. From there it arrived until Mallorca and traditionally every winter the families made a slaughter to obtain sobrasada and other meat products to be able to conserve all the year.
Bon Appetite !!!